To earn rewards when shopping, you need to:
Click Log In above in order to see the SHOP NOW button.
Then click the "Shop Now" button that appears on this page.
Office Depot | .25 - 3% Cashback

Our customers can choose from thousands of products, from office supplies and consumer electronics to furniture and more!
Merchant Limitations:
Customer receives the following Rewards when making an online purchase at Office Depot: 1.50% on: OFFICE FURNITURE STORAGE 0.25% on: COMPUTERS 3.00% on: OFFICE ACCESSORIES 2.00% on: PAPER INK & TONER BREAKROOM 2.50% on: OFFICE SUPPLIES 1.00% on: SEATING .50% on: SOFTWARE CAMERAS & ACCESSORIES 0.00 Points on: Gift Cards/Premium 1.00% on: PRODUCT PROTECTION PLANS 1.50% on: PHONES & PC ACCESSORIES .50% on: PRINTERS 3.00% on: BINDERS
---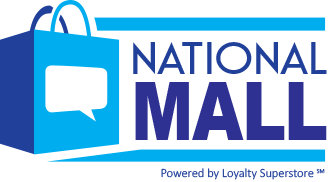 © 2019 Loyalty Superstore, Inc.® All Rights Reserved